We wish things we different, but we all know we need to learn to live with COVID-19. At least for now. At Aloha Paddle Club and also at Fusion Beach Bar Cuisine – where we are operating from – we are ready to receive you. Our operations have been adjusted to ensure your and our safety and we comply with state and federal regulations.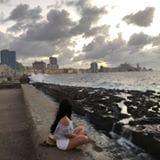 Cynthia Vazquez
@cynthia.vazquezm
I went for the sunrise and it was amazing!! Great group of people, Sander is the best instructor, delicious food in the bar.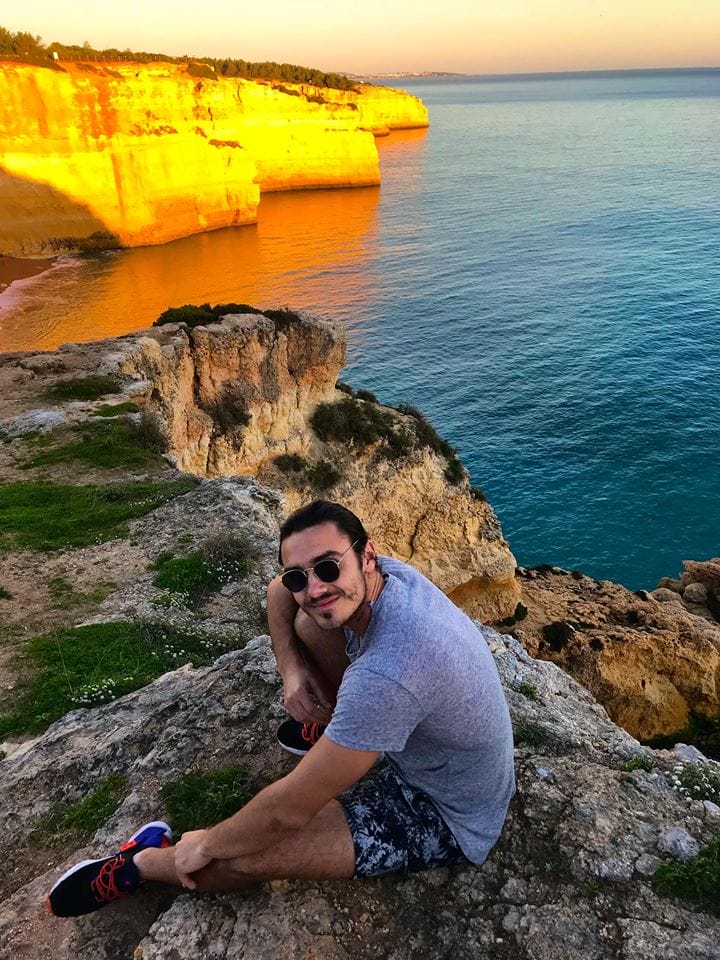 Cosmin Bardan
@BardanC
5 stars - Totally recommend it! Easily the best option around and it's run by very friendly & knowledgeable people. The equipment is high-quality and the location is central. You don't have to look any further if you want to have an awesome experience in the water in Playa del Carmen!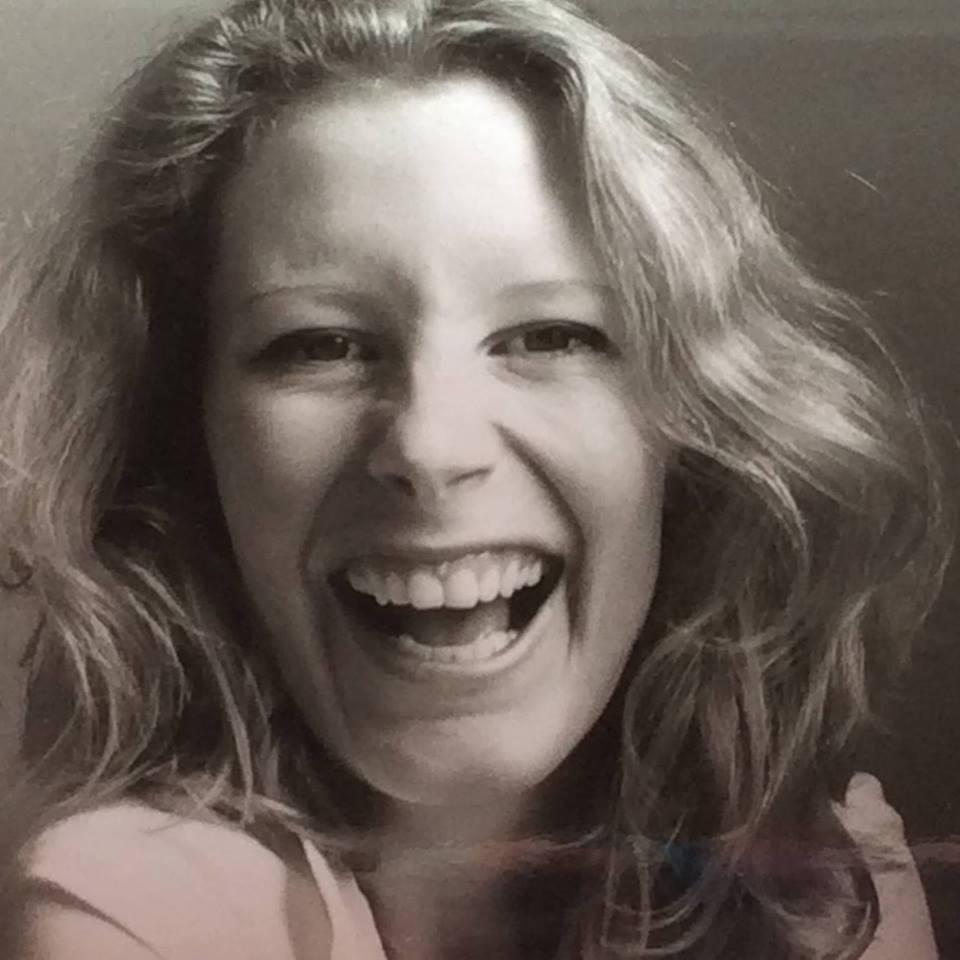 Amanda Steadman
@amanda.steadman1
Great group of people, awesome exercise, beauty and movement at its best 🙂 Thanks Aloha
Jana Burkholder
@janab
I went to Playa by myself and was really looking forward to trying some new things. It was my first time learning how to paddle board, but Sander made it easy and fun to learn; he is an excellent teacher! I really enjoyed the time out on the water, definitely a highlight of my trip. Aloha Paddle Club is a great place for your next SUP adventure!
Greg M
@gregmO3935YT
Great instructors! Highly recommend! We took a family vacation to Playa del Carmen in early July 2018. One of the things my wife wanted to do was stand up paddle boarding in the beautiful ocean there. None of us had ever tried it but we all learned very quickly because the instructors were amazing. Everyone in the family got up on their board and was sup'ing in no time. I recommend doing sunrise and sunset Tours as they are stunning.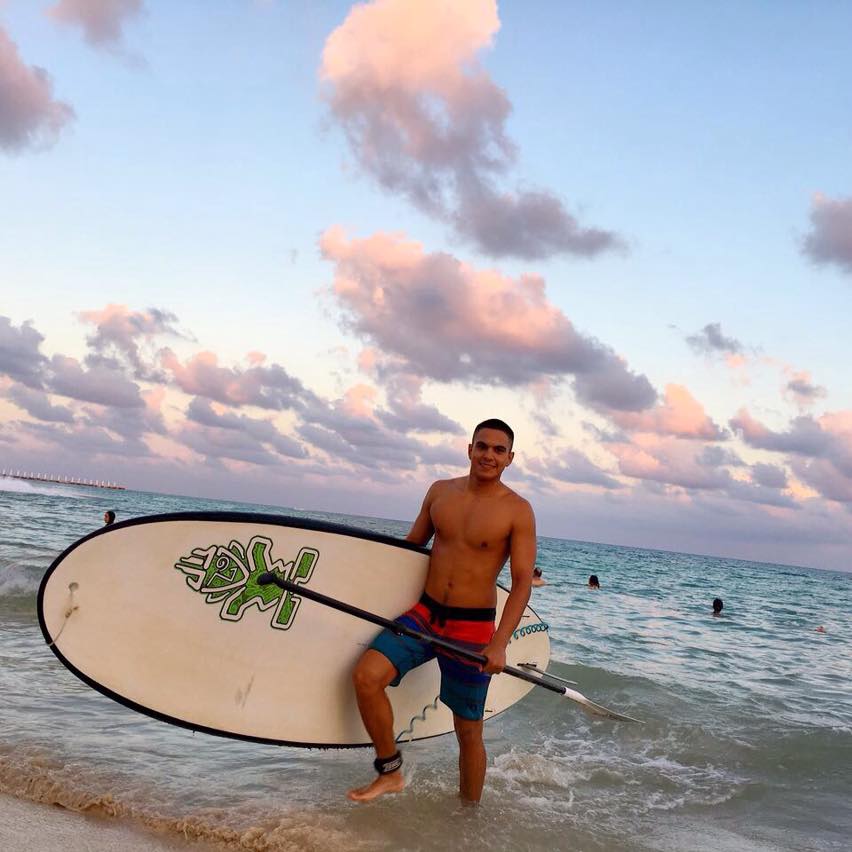 Miguel
@miguel990299
Favorite spot! Fusion is the best place to relax or watch the sunset. Everyday there's a live band playing usually reggae music or chill rock music. They have a really tasty menu and make the best drinks.
Do or learn standup paddleboarding, the fastest growing water sport in the world, join us for sunrise or book a private tour to some of the most stunning places in the Riviera Maya.
Our most popular option is our Sunrise Session! 
Standup paddleboarding at sunrise on the Caribbean Sea, this one needs to be on your bucket list! 
Our guided mixed morning groups at sunrise are the perfect way to enjoy one of the best outdoor experiences Playa del Carmen has to offer.
This is a great option for one or more persons, and it is for all levels so no worries if you have never done it. 
A basic intro to standup paddleboarding, equipment, guide and photos included.
These groups can fill up pretty fast, so don't wait and reserve your spots now!
If you're looking for an awesome beach, standup paddleboarding and water sports experience, then go with the people who made their passion their living. 
Is getting up before sunrise not your thing? No worries, we have you covered!
You can join our standup paddleboarding mixed groups after our sunrise session in the morning, or in the afternoon at sunset.
Our mixed groups are an awesome option if you want to take advantage of going with a guide without having to schedule a private class.
They are also extremely friendly priced and great even if you come just by yourself.
Just pick the right date and select your time, and get ready for some extreme standup paddleboarding fun!
All our instructors and guides are long time and passionate practitioners of standup 
paddleboarding and surfing and have been trained to make sure you have a safe and fun time on the water!
They also all have a story to tell…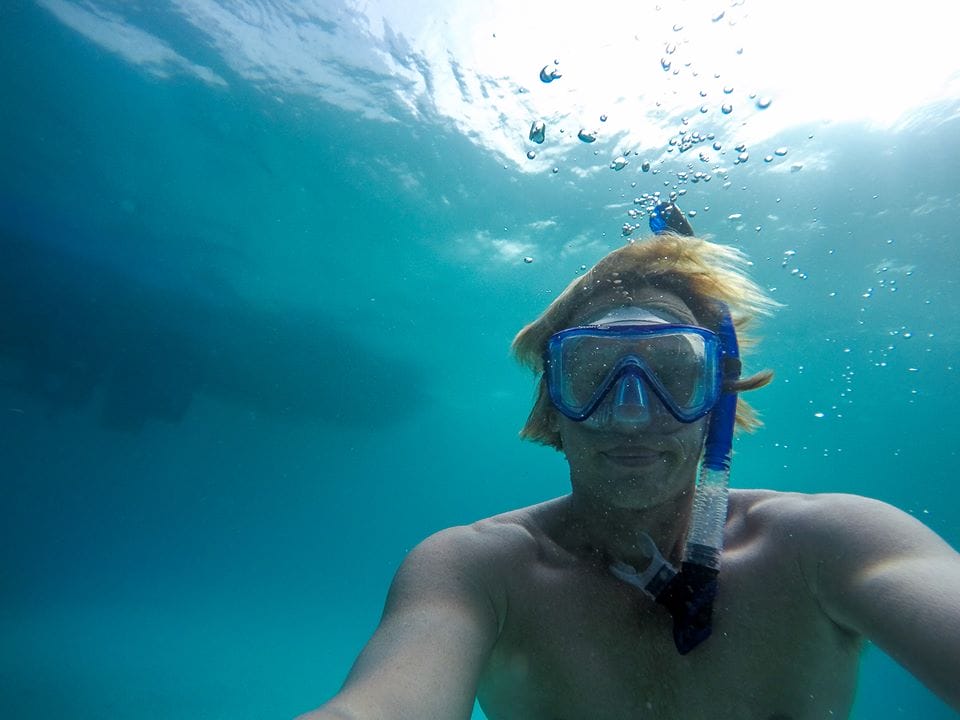 Moved to Playa from Amsterdam. Founded Aloha Paddle Club in 2015 when he got his hands on 5 paddleboards. Met Ilse in 2016 with whom he has a beautiful Caribbean baby girl. Certified Yoga teacher, rescue diver, freediver and SUP instructor and a true waterman. Also responsible for web design, product development and marketing.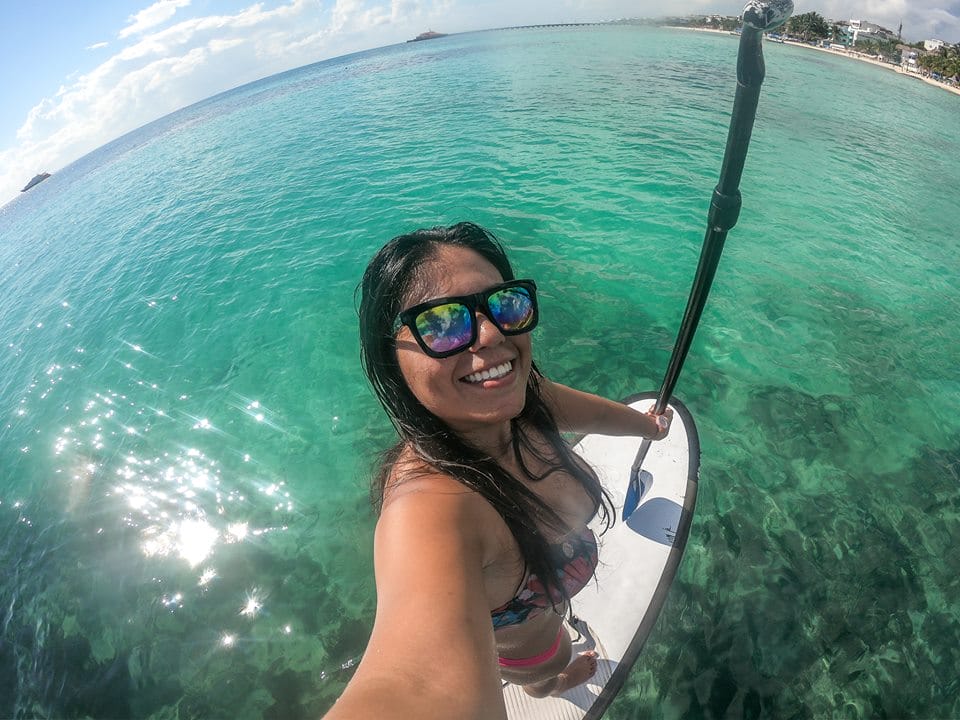 Ilse is from Veracruz and moved to Playa in 2015 because she heard the call of the sea. Here she met Sander at Aloha when she joined the club. The rest is history. She helped Aloha grow to what it is now and is mother of our little water baby. She is stand up paddle board instructor, does PR, translation and sales as well as property management.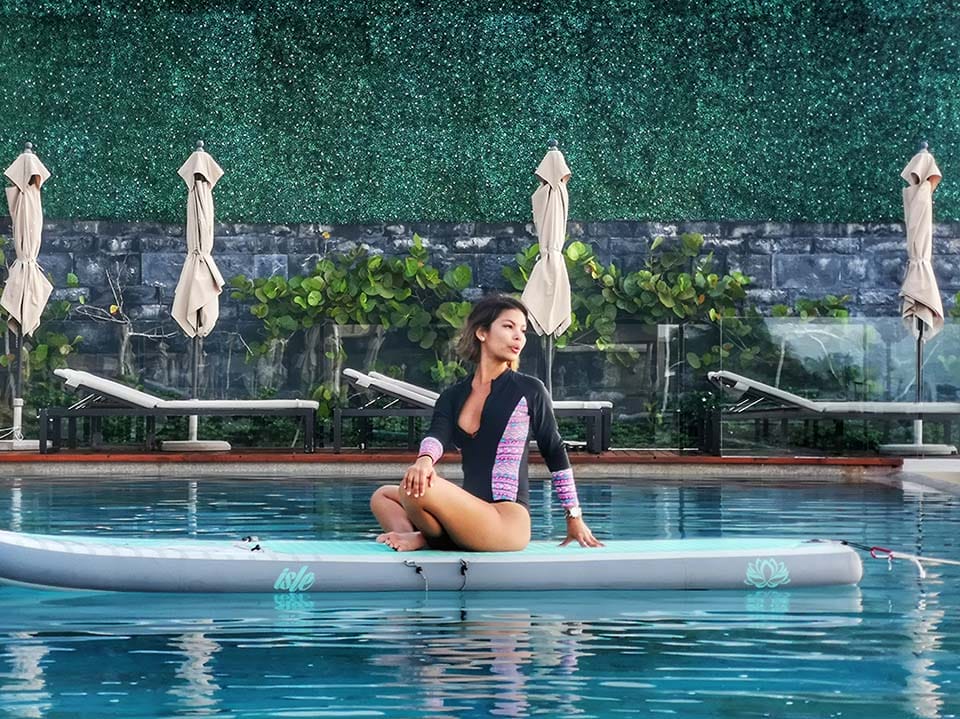 Daniela is an amazing yoga teacher from Mexico. She is able to make any yoga class an unforgettable experience. Her style is smooth and very professional. She knows exactly when to push a little bit further, or take a step back and have some fun. Her SUP Yoga class is guaranteed fun, thrilling and invigorating. Don't miss the chance to practice with her.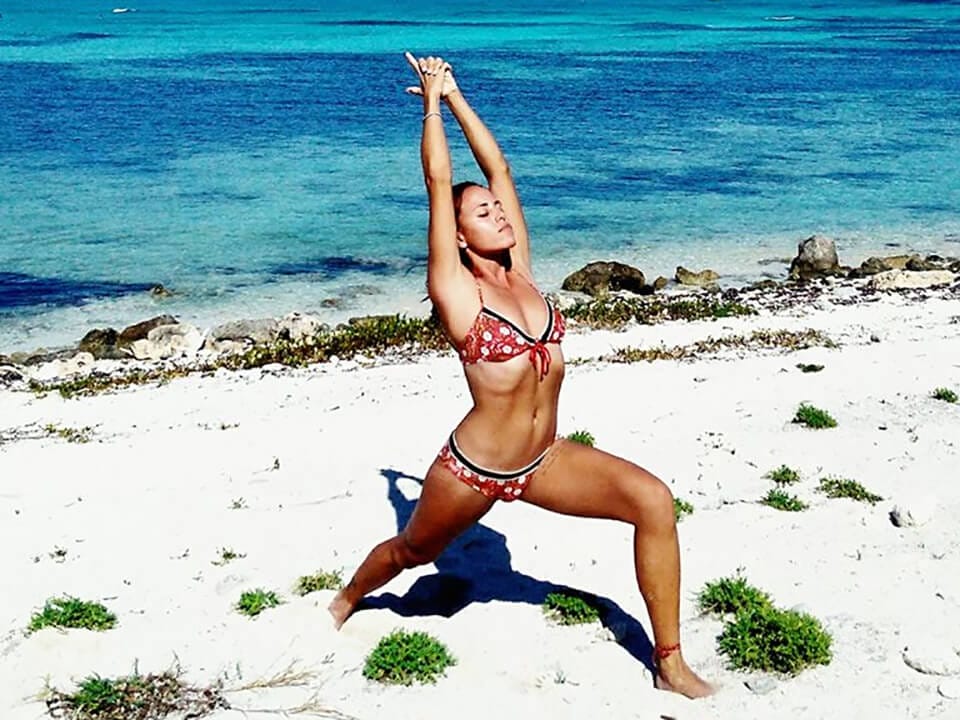 Other Dutchie in the Aloha team. Ricky moved to Playa to become a Certified Yoga teacher and SUP Yoga teacher. She studied photography and journalism in Rotterdam and besides teaching yoga and martial arts she works with social media.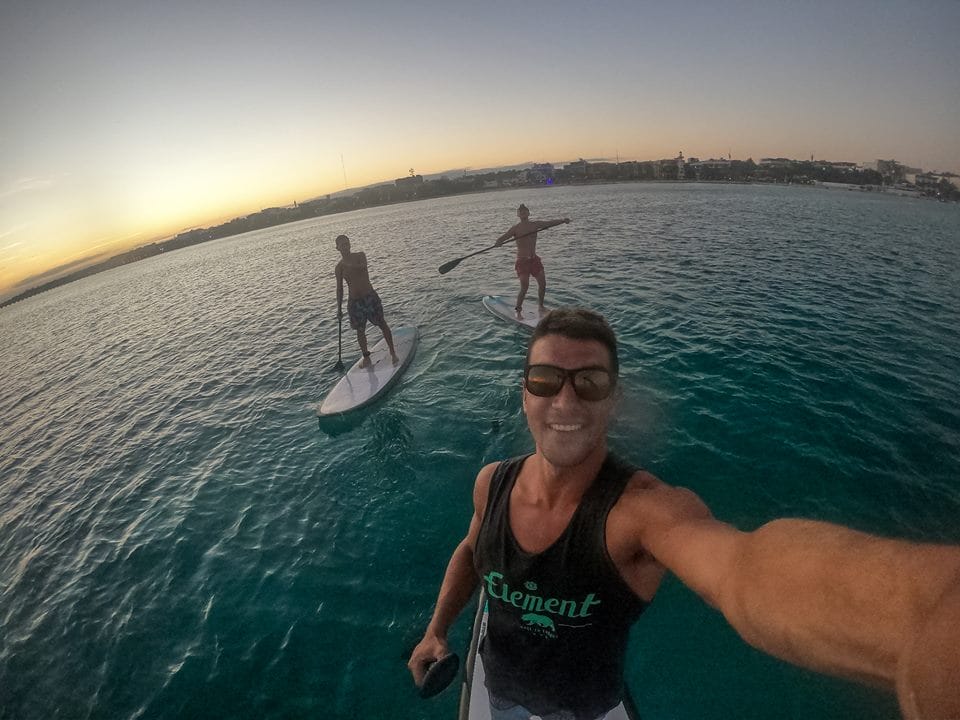 Lucas is from Buenos Aires, Argentina. He studied sports and worked for years as a teacher and loves to teach to children. He has a lot of energy and is great fun. Besides working for Aloha on a freelance basis he works as a waiter in a restaurant.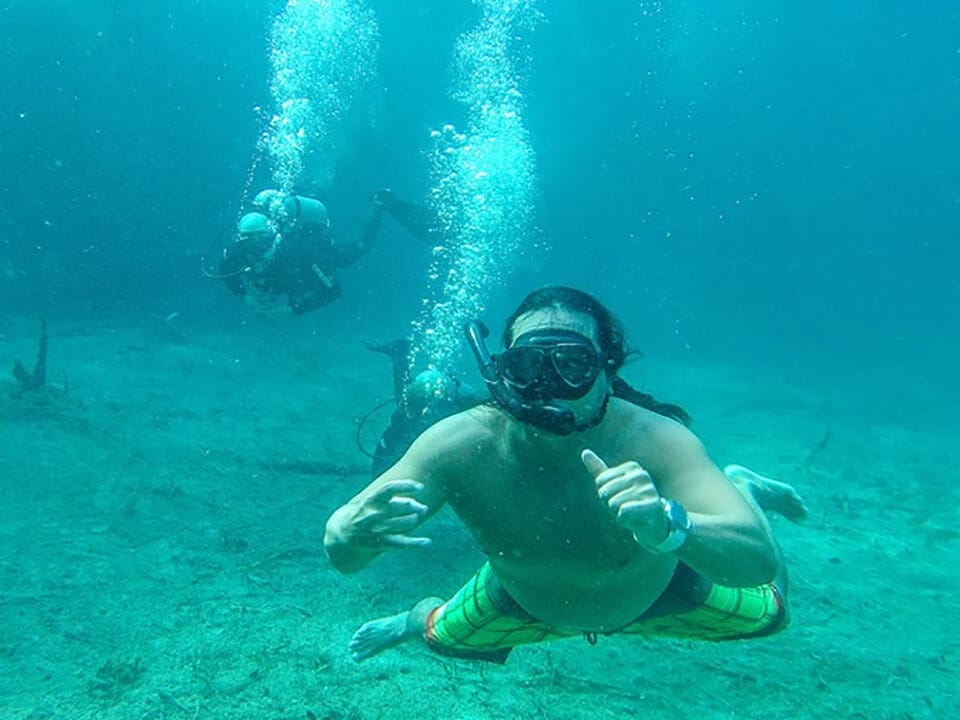 Andrew or 'Doc' Reyes is from California and a passionate paddle boarder and surfer. After having his own paddle board business in Playa he decided to focus on his online marketing business and works as a freelance instructor for Aloha.
alo: 1. sharing 2. in the present
oha: joyous affection, joy
ha: life energy, life, br
eath
Some of the Riviera Maya's highest rated companies and tour operators chose to work together with us for their standup paddleboarding, surfing and private tours needs. We are proud to have earned their trust and you can be sure to receive the same level of service as they do.
With all these options we can imagine it's a bit hard to make the right choice. Please do not hesitate to contact us. We'll get back to you the minute we're out of the water!
We'd love to hear from you…