HOME OF THE SUNRISE SESSION
Our daily mixed group paddleboard sessions at sunrise, sunset and in the morning are Playa del Carmen's most popular water sports activity and are for all levels. Do not miss this!!
MORE INFO
AMAZING BEACH LOCATION
ALOHA PADDLE CLUB IS OPERATING FROM THE MOST AUTHENTIC AND ICONIC BEACH CLUB IN PLAYA DEL CARMEN: FUSION BEACH BAR CUISINE
JOIN PLAYA'S BIGGEST WATER SPORTS CLUB
Pay a one time membership fee and be a member for life. Our mombers go more for less!
MORE INFO
GET OFF THE BEATEN TRACK WITH OUR PRIVATE TOURS
Explore the most stunning places the Riviera Maya has to offer. Feel like spending an unfoegettable day with friends with our amazing guides and instructors.
MORE INFO
BOARD DELIVERY - RENT BOARDS PER DAY
Rent paddleboards and surfboards per day and have them delivered to your villa, resort or event. We include free delivery and pick up.
MORE INFO
Everything in one place: paddleboarding, water sports, unforgettable tours and the best beach club in Playa del Carmen.
Aloha Paddle Club has received the Tripadvisor Certificate of Excellence every year since 2015! We are passionate about what we do and it shows…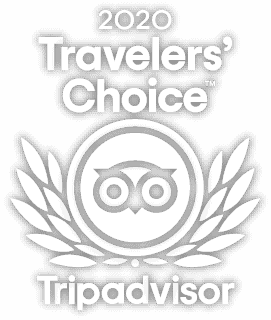 Top notch experience across the board- great communications, warm and friendly good-vibes on arrival, experienced and helpful guides, a really nice experience for me and my kids! Thank you Aloha! Mahalo/Gracias/Thanks.
In short you'll be hooked, wanting to keep coming back to these guys. Sander is genuine, welcoming, and makes you feel like you belong whether if you're just tourist or frequenting local.
Sometimes you've just got to buck up and pay the price for a special experience that your family will always remember. This off the beaten path cenote was amazing and we had an equally amazing guide. I would highly recommend this experience away from the crowds and up close with nature.
Ilse was my guardian angel! The locations were incredible and the local knowledge next to none. If you want an amazing Mexican experience, book a tour with this incredible family owned business
Sander, our paddleboarding instructor, was extremely nice, helpful, patient, and easygoing. 100% will do again. The ocean and beach views in Playa are just outstanding. Highly recommend!
We have many awesome tours, paddleboard, surf and other water sports options. Our most popular ones you can find below.
Just click the BOOK NOW button, pay securely with your credit card and get ready for your adventure!
THIS IS ONE OF PLAYA'S HIGHEST RATED SEA ACTIVITIES! Our most popular option is our daily paddleboard Sunrise Session on the sea. Join us for an unforgettable tour at sea paddling towards the rising sun. Anyone is welcome to do it, even if you have never done it before.. We include a short instruction if needed and there is always a guide present. One of the highest rated sea activities in Playa del Carmen!
What better way to finish a beautiful day in paradise than watching the sun set from the sea, floating on a paddleboard. By the time we get back to the beach the bands have started to play at Fusion beach Bar Cuisine and all you need to do is take a quick shower and order a beer for an unforgettable beach and water sports experience.
Casa Cenote is a fantastic place to explore under as well as above water. The cenote has an underground connection to the sea in front of it and the water is simply amazing, crystal clear and you will see plenty of fish and tropical birds like cormorants. You can make this unforgettable half day experience a full day trip by adding one of our other private tour options. Just click "BOOK NOW"!
TULUM XPRESS – PRIVATE VIP TOUR
Tulum Ruins at Sunrise, Lagoon Kaan Luum, Tacos, Mojitos, Casa Tortugas Cenotes & Fusion Beach Bar Cuisine. If you had only ONE day to spend in the Riviera Maya and you had to pick ONE tour: this would be it! We created an adventure full of the experiences and places that we would take our friends and family if they asked us to put together one unforgettable day!. PICK UP AND DROP OFF HOTEL/ RESORT!!
FEEL

LIVE

SHARE

LOVE
ALOHA
alo: 1. sharing 2. in the present
oha: joyous affection, joy
ha: life energy, life, br
eath
Take a peek inside our Wonderful Waterworld
With all these options we can imagine it's a bit hard to make the right choice. Please do not hesitate to contact us. We'll get back to you the minute we're out of the water!
We'd love to hear from you…