Rent paddleboards and surfboards right on the beach in Playa del Carmen, the best place for water sports rentals
BOOK ONLINE AND PAY
US $25
Reserve one or more boards for one or more hours right on the beach in the center of Playa del Carmen. Aloha Paddle Club is conveniently located at Fusion Beach Bar Cuisine where there are bathrooms, shower and a place to store your belongings. Just select day and time when making a booking, show up and have an amazing time paddleboarding or surfing on the Caribbean Sea. It's what you came here for, right?
BOARD RENTAL
FREE INSTRUCTION INCLUDED
$
25
NORMAL PRICE US $35
SUPERVISION FROM THE SHORE
DESCRIPTION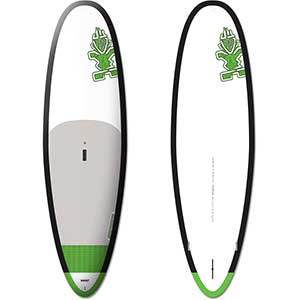 Starboard Whopper ASAP 10″
The famous board that makes everything easy. Simply fun for the whole family. The legendary Whopper set the benchmark by being the first board to go wide at 34″. It leads the way in performance. A board that's incredibly stable yet defies its dimensions with effortless trim and dynamic turning abilities. This is our standard board, a great allrounder and also perfect for surfing.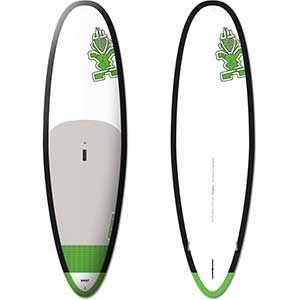 Starboard Avanti ASAP 11'2″
The 11'2″ x 36″ Avanti is a fun and easy glide, an incredibly stable board for heavier or multiple riders to cruise and surf. This is a great board to share with someone else or to bring your child on. The extra length and width means extra buoyancy and thus makes it perfect for persons who weigh more than 200 pounds or 95 kg's, or who feel that they might need some extra buoyancy.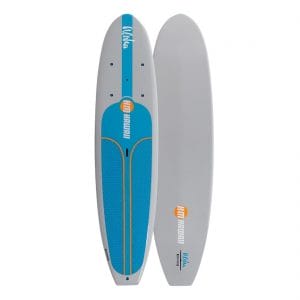 KM Hawaii Aloha 11'6″
The KM Aloha board (what's in a name) was introduced to our fleet to provide the perfect super durable and stable beginner board that can do it all. The board is wide 32″ which is more narrow which makes it more streamlined, and thus faster. The Aloha can be your yoga board in the morning, take you exploring along the shore in the afternoon and be ready to snag some surf for sunset.
TERMS
Boards can be used by two persons max, either at the same time or simultaneously.
Children under 16 need to wear a life jacket.
Release form needs to be signed before use of the equipment.
FAQ'S
Frequently Asked Questions
Here are some of the most common questions we get asked when clients book our tours. If you have a question or concern that is not answered here, 
please contact us directly
.
REVIEWS
PRICES
THESE PRICES ARE ONLY VALID FOR ONLINE BOOKINGS ON OUR WEBSITE!
One Hour US $25
Two Hours US $45
Three Hours US $60
Four Hours US $70
Full Day US $100
BOOK NOW
With all these options we can imagine it's a bit hard to make the right choice. Please do not hesitate to contact us. We'll get back to you the minute we're out of the water!
We'd love to hear from you…